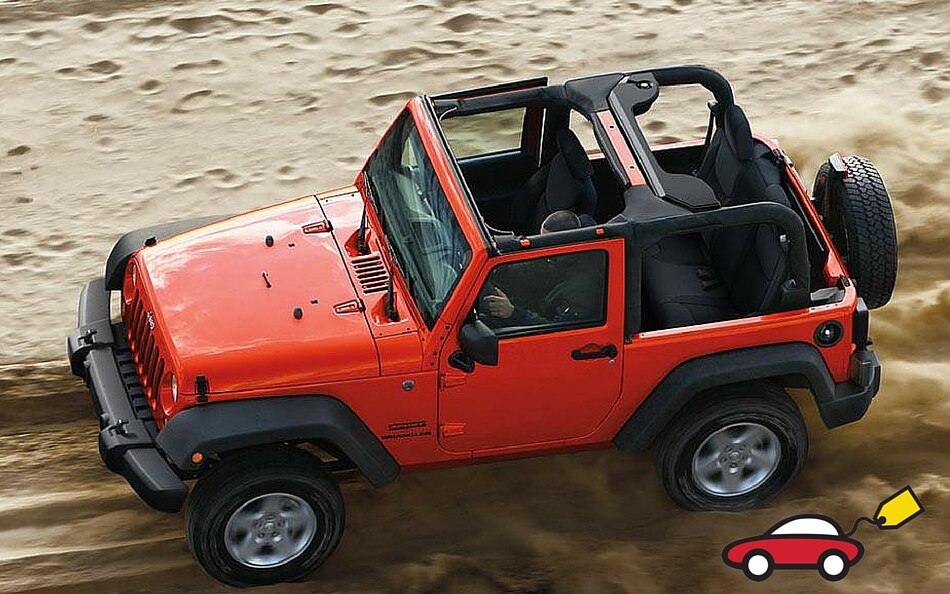 We can't believe we're saying this, but summer has arrived.
It seemed like just yesterday we were ringing in the new year of 2016, but here we are at the start of May gearing up for swimming pools, vacations, road trips and barbecues.
This is an exciting time of year, and with everything that's about to happen you need an exhilarating vehicle to get you around, right? That's where the 2016 Jeep Wrangler comes in.
Our Jeep dealership in Hudson, Wisconsin is proud to provide the 2016 Jeep Wrangler to our customers all throughout Wisconsin and Minnesota. If you're looking for a fun summer ride, you've found one.
The 2016 Jeep Wrangler is an awesome new model from Jeep. It stays true to its roots, but has technology and convenience features that make cruising easier and much more fun.
For starters, you're going to have that trademark performance to play with. Its 3.6-liter engine delivers a class-leading 285 horsepower, along with 260 pd./ft. of torque. If you want to take it mudding or cruise to the lake for the weekend, the Jeep Wrangler has the strength to get you there with ease.
The 2016 Jeep Wrangler is also Trail Rated, which means it's capable of taking on the toughest terrain possible. It excels in traction, ground clearance, maneuverability, articulation and water fording.
With the Jeep Wrangler, you'll have drain plugs inside the vehicle. This makes it a lot easier to wash out mud and dirt for when you're off-roading.
Storage nets are included in all of the doors. This is perfect for placing cell phones, wallets and other small items inside and keeping them protected.
It's summer, so you're going to need a proper sound system, right? The 2016 Jeep Wrangler comes with the best-in-class Alpine Premium Sound System, which is capable of operating in all kinds of weather. In other words, it's weather-resistant.
There's a ton that the 2016 Jeep Wrangler has to offer. If you'd like to learn more, just give us a call. Happy summer, folks!
Are you looking for the 2015 Dodge Charger for sale near Woodbury, MN?
Click here.
Are you looking for the 2016 Chrysler 200 for sale near River Falls, WI?
Click here.
Luther Hudson Chrysler Dodge Jeep Ram proudly serves customers in Hudson and River Falls, Wisconsin. Our customers live in both Wisconsin and Minnesota. We also serve people shopping for new and used cars in Afton, Bayport and Woodbury, Minnesota.