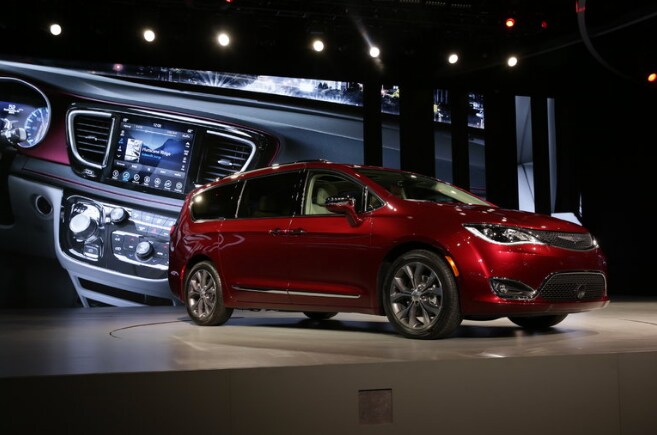 In recent years, the conversation of autonomous vehicles has become louder and louder. By taking the driver away from the responsibility of driving, the auto industry hopes to eliminate crashes and deaths, and to make being on the road easier for customers.
Google and FIAT Chrysler are the latest to team up in hopes of creating a self-driving vehicle. Recently, Chrysler gave the Internet's top search engine company a handful of Chrysler Pacifica minivans for them to insert their advanced automatic driving technology into. Dozens of tests will be run with the help of Chrysler's newest and best minivan.
Our Chrysler dealership in Hudson, Wisconsin loves the idea of autonomous driving, because we wholeheartedly believe that once it's ready, it'll be a safer and more comfortable experience for everyone who owns a vehicle. We're very happy to learn that FIAT Chrysler and Google are working together on this.
"This collaboration will accelerate our efforts to develop a fully self-driving car that will make our roads safer and bring everyday destinations within reach for those who cannot drive," says John Krafcik, the chief executive of the Google Self-Driving Car Project.
"The experiences both companies gain will be fundamental to delivering automotive technology solutions that ultimately have far-reaching commercial benefits," says FIAT Chrysler chief executive Sergio Marchionne.
What are your thoughts on the idea of self-driving vehicles? Would you like to own one yourself? Please let us know your thoughts on our
Facebook page.
We post daily updates that include industry news, local happenings and more.
Are you looking for the
2015 Dodge Charger
for sale near Woodbury, MN?
Click here.
Are you looking for the
2016 Chrysler 200
for sale near River Falls, WI?
Click here.
Luther Hudson Chrysler Dodge Jeep Ram proudly serves customers in Hudson and River Falls, Wisconsin. Our customers live in both Wisconsin and Minnesota. We also serve people shopping for new and used cars in Afton, Bayport and Woodbury, Minnesota.