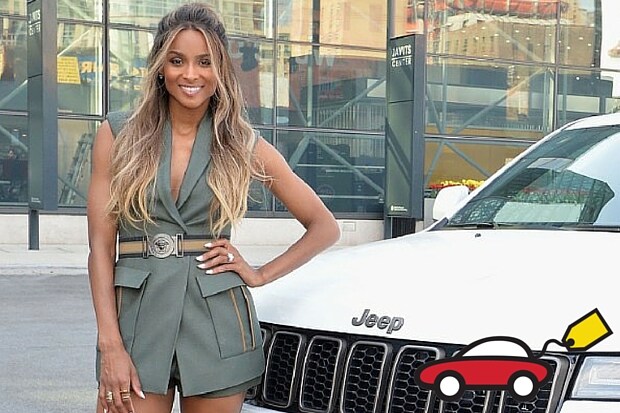 I love it when you one-two step.
Just about everyone knows her. Ciara's music career has been huge since her start in 2002. She's sold millions of records, headlined arenas and has been plastered all over gossip magazines for well over a decade.
Through all of her success, she's stayed loyal to the Jeep brand, which we think is pretty special. This just goes to show the passion of the Jeep fans.
She named her first ever Jeep she ever bought "Jolie", after actress Angelina Jolie.
"It was so bad, fierce, fly, sexy, cool, edgy, everything all-in-one," she says.
It all started with her dad, when he fought in Desert Storm.
"He had to drive a Jeep Wrangler," she says. "It was camouflage painted, and the doors were off. He also talked about the mountains and cool off-roading. It was so fascinating to me to know how the Jeep has been around for so many years, to know that back then the Jeep was used for tough task to serve our country."
If you'd like to watch the full video about her Jeep story, you can
click here.
It's quite amazing, and it really just proves how special the Jeep brand still is, after all of these years.
Go Jeep!
Are you looking for the 2015 Dodge Challenger for sale in Woodbury, MN?
Click here.
Are you looking for the 2016 Chrysler 200 for sale in River Falls, WI?
Click here.
Luther Hudson Chrysler Dodge Jeep Ram proudly serves customers in Hudson and River Falls, Wisconsin. Our customers live in both Wisconsin and Minnesota. We also serve people looking for new and used cars in Afton, Bayport and Woodbury, Minnesota.