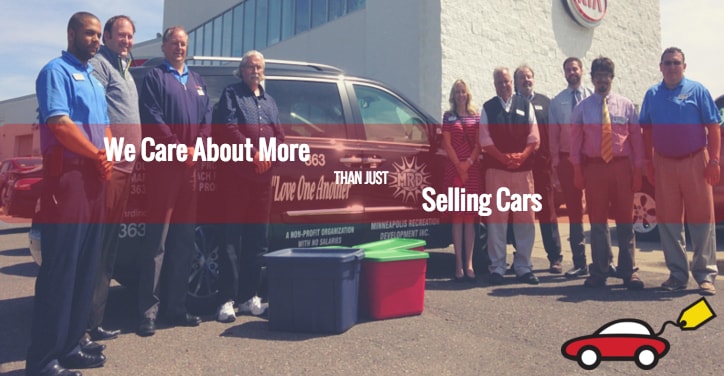 The car industry is huge. Many people in this country are regular car buyers, so they generally know of several dealerships in their area.
As a result of this, us car dealers have been given a nice platform not only to provide our customers with quality vehicles, but to also do something more.
That "something more" is what we're all about.
Our dealership in Hudson, Wisconsin has been actively involved in charity for years now and have some of the most dedicated employees in the country. As members of the Hudson community, we feel it's our duty to do everything we can to step up to the plate and make Hudson, and the world, a better place.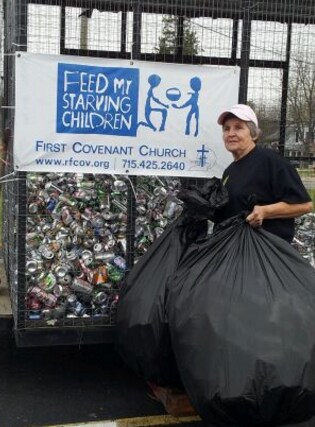 Phyllis Meyer, for example, has spent years here in Hudson giving back. One of the organizations she's especially involved in is Feed My Starving Children, which operates out of the First Covenant Church. They raise money, which is used to pack healthy meals, and deliver them to malnourished children across the globe. Kids in 70 different countries have been fed, thanks to Meyer and company.
Do you want to donate? Check out our auto group's
charities page
, which has links to different organizations that we sponsor. Whatever you want to help with will be right there.
We highly encourage you to get involved in serving. Your help alone could save or assist several people. Please reach out to us if you'd like to learn more about what we do.
Luther Hudson Chrysler Dodge Jeep Ram proudly serves customers in Hudson and River Falls, Wisconsin. Our customers live in both Wisconsin and Minnesota. We also serve people looking for new and used cars in Afton, Bayport and Woodbury, Minnesota.