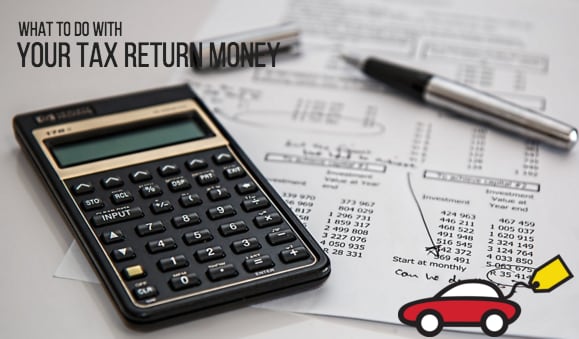 Ah, what a glorious time of year.
Pretty soon, you're probably going to have a couple extra thousand bucks in the bank, thanks to tax returns. By this time, you're might be wondering what to spend it on.
We have a suggestion for you. We think it should be spent on a new car.
Yes, we're a car dealership, so it seems pretty predictable that we'd say "come buy a car", but this is actually one of the smartest things you can do with your tax return cash, especially if you've been in serious need of a vehicle.
The average tax refund check is around $3,000. That's plenty of dough to plan on buying a car.
So, why is this such a good idea? Let's break it down.
1) Cheaper car payments. As you know, the more you put down in advance, the less that'll come out of your pocket at the end of the month. Let's say you actually get $3,000 back on your tax return. If you put all of that down, you'd be saving up to $60 a month on monthly car payments.
2) You'll pay off the car quicker. This kind of goes hand-in-hand with the first reason. You'd pay it off a few months quicker than if you burned it on something else and then bought a vehicle later in the year.
3) It'll be easier to afford a newer model. If you been checking our your dream car, but it's a bit out our your price range, you might be able to afford it now. The extra money might allow you to get the premium package instead of the standard one.
Of course, this is your hard-earned money. We're only offering this as a suggestion. But trust us: if you're seriously considering purchasing a vehicle sometime soon, this would be an ideal time to do it.
We have a great selection of
new
and
used
cars, if you'd like to check them out and do some research. We hope to see you at our dealership in Hudson, Wisconsin sometime!
Luther Hudson Chrysler Dodge Jeep Ram proudly serves customers in Hudson and River Falls, Wisconsin. Our customers live in both Wisconsin and Minnesota. We also serve people looking for new and used cars in Afton, Bayport and Woodbury, Minnesota.