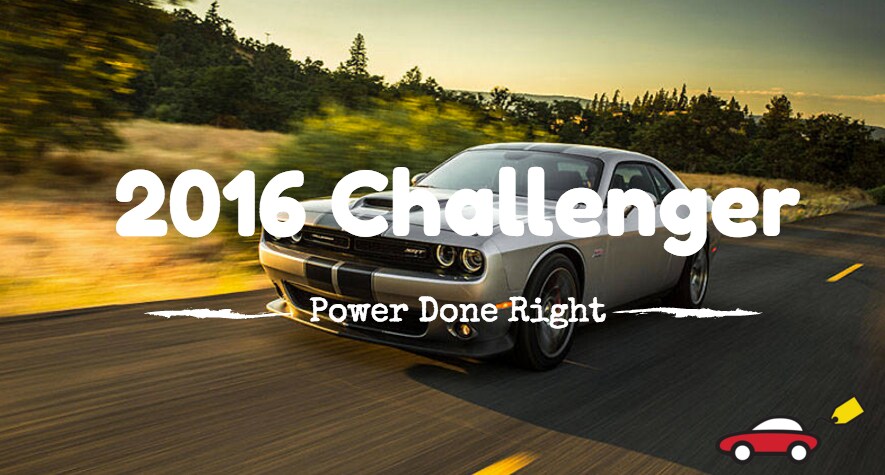 Power has long been a staple quality of vehicles in America. This is especially the case with people looking for muscle cars.
Our Dodge dealership in Hudson, Wisconsin is proud to carry the most powerful muscle car of all time. This continues to be one of the top sellers here, and one of the biggest reasons is because of what's under the hood.
There are three different options to choose from.
Standard 3.6-liter Pentastar V6
You'll receive up to 305 horsepower and 268 pound-feet of torque with this one. Not a bad start for the lowest engine on the totem pole. Not to mention, it can also produce a staggering 30 miles per gallon on the highway. What kind of muscle car can do that?
5.7-liter Hemi V8
Let's kick it up a notch. How does 375 horsepower and 410 pound-feet of torque sound? Also, it comes with Fuel Saver Technology, meaning it automatically moves to four-cylinder mode while cruising. Helping out the environment and your wallet is always cool.
6.4-liter Hemi V8
This is the strongest engine we have at our dealership. It produces best-in-class 485 horsepower and 475 pound-feet of torque. You'll go from 0 to 60 in just four seconds. Oh yeah.
Supercharged 6.2-liter Hemi SRT Hellcat V8
When we said that the 2016 Dodge Challenger is the most powerful car of all time, we meant it. And this engine is why. It delivers 707 horsepower and 650 pound-feet of torque. That's simply unreal.
Now you know exactly why we love the 2016 Dodge Challenger so much.
Luther Hudson Chrysler Dodge Jeep Ram proudly serves customers in Hudson and River Falls, Wisconsin. Our customers live in both Wisconsin and Minnesota. We also serve people looking for new and used cars in Afton, Bayport and Woodbury, Minnesota.