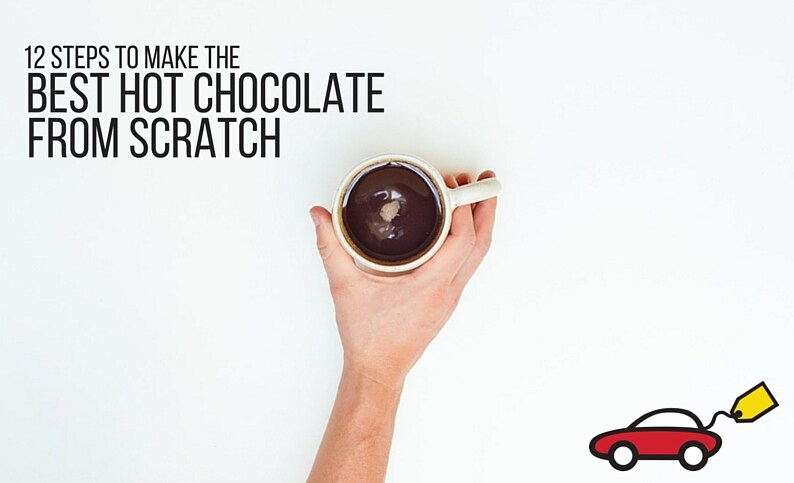 It's freezing here in Minnesota. What better way to warm your belly up than with one of the most classic hot beverages ever?
And there's no better way to make it than with a recipe straight from one of the most renowned pastry chefs in the world.
Jacques Torres, also known as Mr. Chocolate left the restaurant business in 2000 to open up his own chocolate factory. Today he has two factories and eight stores, and has completely mastered the art of making chocolate.
He has the perfect recipe for hot chocolate, and we thought we'd share it with you. Here's what you'll need to get started:
60% dark chocolate
corn starch
whole milk
heavy whipping cream
milk powder
1) The whipped cream topping comes first. Pour a cup of heavy cream into a bowl and put it in the freezer.
2) 5 minutes later, take it out and whisk it.
3) When there are soft peaks in the cream, it's done. Torres says it should have a "marshmallow fluff" texture.
4) Boil two cups of milk on medium-high. This is good enough for 4 servings of hot chocolate, if you want to share, or if you want to drink 4 servings, which we totally wouldn't blame you for because it's that delicious.
5) Measure about half a cup of milk powder and a teaspoon of cornstarch.
6) Throw them both together in a bowl and whisk them.
7) Measure 3/4 of a cup of 60% dark chocolate.
8) Whisk the boiling milk, and turn the heat down to medium so it won't bubble over.
9) Pour in the chocolate, and whisk it at the same time.
10) Once the chocolate starts melting add in the cornstarch and milk powder mixture while whisking.
11) Make sure the cornstarch and milk powder have dissolved, and the chocolate is completely melted.
12) Lastly, bring the chocolate to a boil. Once it starts bubbling, turn the heat off. If you leave the heat on too long it'll get too thick.
Boom. You're done. Now enjoy possibly the greatest hot chocolate ever with you and your family!
Luther Hudson Chrysler Dodge Jeep Ram proudly serves customers in Hudson and River Falls, Wisconsin. Our customers live in both Wisconsin and Minnesota. We also serve people looking for new and used cars in Afton, Bayport and Woodbury, Minnesota.