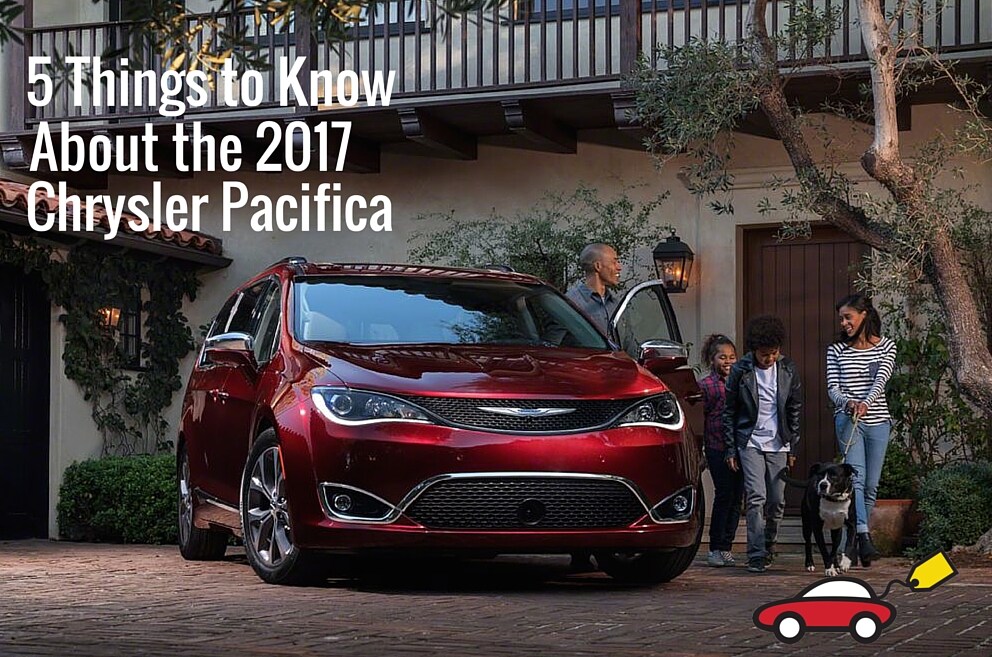 For decades now, minivans have been identified as "soccer mom" vehicles. They've been sequestered from many different demographics in the market.
But that's all about to change.
The 2017 Chrysler Pacifica is a revolutionary minivan, and there's multiple reasons for that. Here's five of them. Maybe you'll consider it for the family when it arrives on dealership lots.
1) It has a floating touchscreen. Alright, it's not ACTUALLY floating. But the operation hardware is mounted further in the instrument panel. The result? The Pacifica's screen is sleek, giving it the look of an iPad.
2) The Stow 'n Go system is much better. It comes with a button that slides the front seats forward. This allows the second-row seats to collapse better, making room for storage. There's also going to be much more room for third-row passengers, thanks to its tighter folding mechanisms.
3) The entertainment screens are AWESOME. They've been moved to the back of the headrests, which is better than being mounted on the roof, because it allows better visibility. What's better, you can hook up via a USB port or HDMI input to upload content to the screens, or across Wi-Fi.
4) It has hands-free sliding doors and rear liftgate. If you're carrying groceries, trying to gather up kids, or whatever it may be, this makes it much easier.
5) The body is sleeker and sportier. Just by its appearance you can tell it's not an average minivan. This was a big focus for Chrysler heading into production: to make it more attractive for other car buyers who are looking for a quality spacious vehicle.
In our opinion, the soccer mom moniker will soon be a thing of the past. We can't wait for the 2017 Chrysler Pacifica.
Luther Hudson Chrysler Dodge Jeep Ram proudly serves customers in Hudson and River Falls, Wisconsin. Our customers live in both Wisconsin and Minnesota. We also serve people looking for new and used cars in Afton, Bayport and Woodbury, Minnesota.