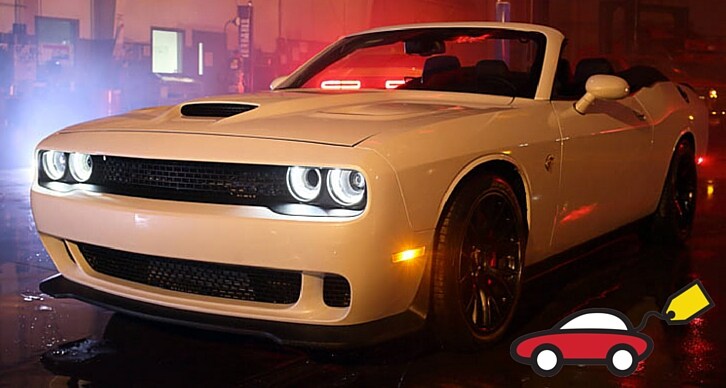 Thousands of fans across the globe have been waiting for this. I mean, who hasn't? If a vehicle can produce over 700 horsepower, it's only natural that there should be a convertible edition of it.
Well, now there is. And it's in South Dakota, strangely enough.
Iverson Dodge in Mitchell, South Dakota is offering up the convertible version of the 2016 Dodge Challenger SRT Hellcat, but it's going to come at a steep price: nearly $140,000. If you don't know, that's over TWICE the starting MSRP price of the original Hellcat model.
So essentially, you'd be paying around $70,000 to have the top removed from the vehicle. What an interesting time to be alive.
Our Dodge dealership in Hudson, Wisconsin was thrilled to learn this news, and we knew everyone who keeps up with our blogs would be, too. Personally, we much prefer the convertible over the hardtop. It just seems more fitting. Hopefully this'll become more commonplace across the United States.
What are your thoughts on the Dodge Challenger Hellcat Convertible? We'd love to hear your thoughts. Head on over to our Facebook page and give us some feedback. We love talking cars.
Are you looking for the 2015 Dodge Challenger for sale in Woodbury, MN?
Click here.
Are you looking for the 2016 Chrysler 200 for sale in River Falls, WI?
Click here.
Luther Hudson Chrysler Dodge Jeep Ram proudly serves customers in Hudson and River Falls, Wisconsin. Our customers live in both Wisconsin and Minnesota. We also serve people looking for new and used cars in Afton, Bayport and Woodbury, Minnesota.