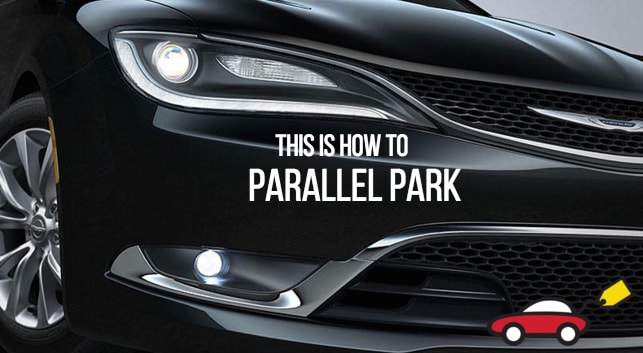 It seems as though the pinnacle of amateur parking prowess is noted by the ability or inability to parallel park well.
It's a valuable skill, to be sure.
Often being able to parallel park means that you'll get a better parking spot, and more often than not it means you won't be parking in an expensive, overcrowded lot downtown. Beyond the massive practical benefits, it's super impressive to your friends, too. Master this parking method, and you'll be able to call yourself an elite driver by near anyone's standards.

Step 1 - Pick your spot. Different vehicles will be able to fit into different spots, obviously. If you've got the whole family packed into your monstrous minivan, then you may not be able to parallel park as well as your friends who are driving their small hybrid sedans. Always make sure the spot you're going for has adequate room for your specific vehicle. Once you've picked your spot, pull ahead of it, and put on your blinker so you can begin backing in.
Step 2 - Look into your rearview mirror and begin backing up into the spot. Make sure you're starting next to the vehicle you're going to be parking behind. Turn your wheel hard to the right so that your vehicle begins to slide into spot.
Step 3 - Let off your brakes. You're beginning the first part of the S-shaped curve that you're making to get in the spot. As you turn, watch behind you, but watch your front right bumper so it doesn't hit the vehicle in front of you. If you're right rear tire hits the curb, just pull forward a bit and adjust.
Step 4 - Once the rear of your vehicle is in, cut the wheel to the left so that your front end begins to line up in the spot. Again, watch your front right bumper so that it doesn't hit the vehicle in front of you. Begin to straighten up.
Step 5 - Once you're in, pull forward and to the right so that you hug the curb and position yourself evenly between the two vehicles surrounding you.
Nice job! You're a parking pro!
Luther Hudson Chrysler Dodge Jeep Ram proudly serves customers in Hudson and River Falls, Wisconsin. Our customers live in both Wisconsin and Minnesota. We also serve people looking for new and used cars in Afton, Bayport and Woodbury, Minnesota.