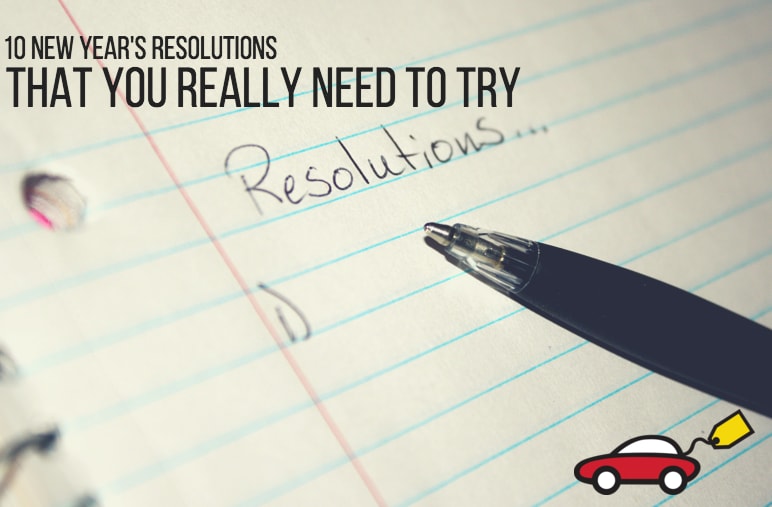 It's not always easy following through with New Year's Resolutions, but it's also sometimes difficult even figuring out what you want to accomplish for the upcoming year.
We live in a world where we're in constant motion. We usually don't start thinking about resolutions until we're already into the new year.
Hudson Chrysler Dodge Jeep Ram in Hudson, WI understands that, so we thought we'd provide you with a solid starting point. Here are 10 suggestions on what you need to try in 2016.
1) Slow down. We just hinted at this, because it's important. The American culture is all about "how can I make this faster and simpler". Similarly, we become wrapped up in the grass-is-always-greener mindset. Take a moment out of your schedule every single day to appreciate what you have in life.
2) Learn a new skill. Picking up on something new is a fun and healthy skill in life. For example, if you're interested in music, start playing an instrument.
3) Give your time to a cause. Believe it or not, there are people out there who are less fortunate than you. Donate, or hold a charity event. Support those in need.
4) Pay off your debts. This is one of the leading causes of stress in America. Do the best you can to pay back what you owe. It'll be a huge weight lifted off of your shoulders.
5) Exercise. This is a very common one, but it's also believed to be quite time consuming and is often abandoned before the year is over. But it doesn't have to be that way. Start off small. Just go a couple of times a week, and start developing the routine. Once it becomes a habit and when you begin to see results, it'll become that much easier.
6) Strike a balance between work and play. You need to know when to relax. This leads to a much healthier lifestyle.
7) Spend more time with the family. Go see your parents. Pay your grandparents a visit. They will appreciate it more than you know.
8) Adopt a pet. Pets have been scientifically proven to help with your mood and overall mental health. Plus, cats and dogs need some loving, too.
9) Get out more. Attend more social events. If you're single, that's how you're really going to find love.
10) Balance your time on social media. If you realize that social media is taking up too much of your time, cut back on it a bit. There are better things in life than what's in that screen.
Do you have any other suggestions? Let us know on Facebook!
Luther Hudson Chrysler Dodge Jeep Ram proudly serves customers in Hudson and River Falls, Wisconsin. Our customers live in both Wisconsin and Minnesota. We also serve people looking for new and used cars in Afton, Bayport and Woodbury, Minnesota.