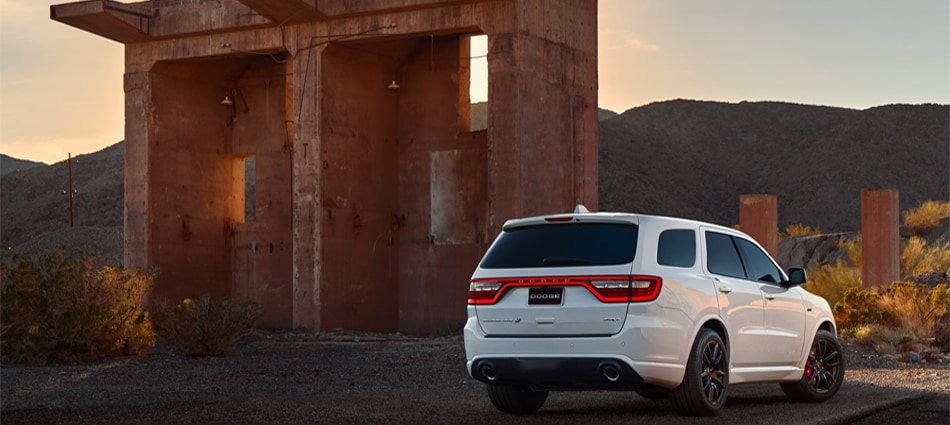 America's Most Capable SUV
Why not add a performance three-row SUV to a portfolio of blistering Hellcats,Trackhawks, and other Dodge and Jeep products? The 2018 Durango SRT has enoughstyling differences to make it look unlike any other Durango. The SRT hood hasa center scoop flanked by heat vents and it comes standard with blacked out20-inch wheels. The seven-seater hits 60 mph in 4.4 seconds with a powertrain of 475-horsepower6.4-liter HEMI V-8 engine.

The Dodge Durango SRT is a performance powerhouse. Cut from the cloth of our most powerful SRT vehicles, the Durango SRT is America's fastest, most powerful and most capable three-row SUV.